Summer Fling
I love travelling and can never wait until it is time again for my next trip. Foreign cultures and beautiful places have always mesmerised me. The thing I love most about travelling is that I never known who I will meet. As I am generally a flirty person, finding a summer fling is always the most fun part of travelling for me. Last summer, my flirty escapades took an unexpected turn, though
Summer fling – My lavish holiday experience
Hotel bars, pools and beaches are always great places to meet single guys for a nice summer fling. If you pay attention, you won't take long to notice someone's flirting attempts. Of course there is nothing wrong with you taking the initiative either. So there I was one night, enjoying a margarita at the hotel bar with my best friend. While we love to travel together, we ultimately hope to find a summer fling or even Mr. Right when we least expect it. What this means for us is that we give each other the freedom to take the opportunity when it reveals itself. As I was just about to finish my drink, the bartender placed a glass of champagne in front of me. Before I could even respond pointed to a guy at the other end of the bar. As our eyes met, he raised his glass slightly.
I hesitated for a moment, unsure what to do. Not because I was never in that kind of situation before, but rather because he looked absolutely gorgeous. Well dressed and groomed, with an immaculate shirt and a shiny watch on his wrist that shouted money even from a distance. What was he up to, and why did such a handsome guy travel all by himself? He must've been in his late 40s, but he looked absolutely stunning with his salt and pepper hair. My friend, noticing my confusion, gave me a push and said that she was about to go sleep anyway.
How my summer fling spoiled and pampered me
We immediately clicked. I was right about my initial impression: He didn't only have money, he was absolutely loaded. When I asked him why he was travelling all by himself, he explained to me that he owns a company and is surrounded by people 24:7. A spontaneous trip by himself every now and then was the ultimate way to wind down and get away from work. I only thought that travelling by himself also surely helped with getting the attention of a summer fling. But did it really matter? All I wanted in that very moment was to spend a few days with this mysterious, hot guy. And while our affair didn't last long, it did pay off for me!
My summer fling turned out to be a generous daddy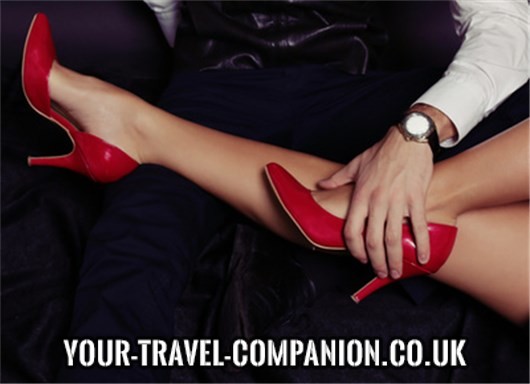 Whenever we went out together, he would get the check before I could even object. At the beginning I had the feeling that he wanted to show off in front of me, but after a while I realised that he really didn't think anything about it. Money was obviously not an issue for him, so he was simply happy to pay. On our last evening, my generous summer fling had a very special surprise for me. Our date night once again ended in his hotel room, and as I turned on the light, I spotted a big gift box on his bed. He bought me an absolutely beautiful black cocktail dress from a luxury brand and a breathtaking pair of small diamond earrings. His response when he saw my reaction: I have to make sure you keep me in good memory. He should be right. What an exclusive summer holiday this turned out to be!